Photo: Alexandra Henry and Swoon
SSB is a proud supporter of Alexandra Henry's Street Heroines. At the heart of this film is a fierce cry for gender justice. While recognizing the confluence of the patriarchy and structural racism in the world of graffiti and street art (and our world generally), the documentary celebrates the voices, the art and the activism that women—always in the forefront on issues of social and global importance—are expressing through their work on the streets. Become engaged with the project here.
—Susan Martin, Founding Director of SSB
Our Street Heroines team has been going strong over the past six months. We as women find our rights dangerously threatened and overlooked in this current political climate and believe it is more important now than ever to launch our multi-generation documentary that incorporates the voices of fearless women who refuse to let the system determine their truths.
It's with great pleasure and excitement that we've added more women into the fold, including multifaceted visual artist Caledonia Curry, aka Swoon, who went from illegally putting up stickers on all surfaces in New York City to establishing an incredible artistic practice that elevates the lives of those less fortunate. From her delicate paper cut-outs that she wheat pastes on urban walls around the world to the re-building of destroyed Haiti and damaged New Orleans, Swoon's motives inspire us all to look at how we can help heal the world through creativity.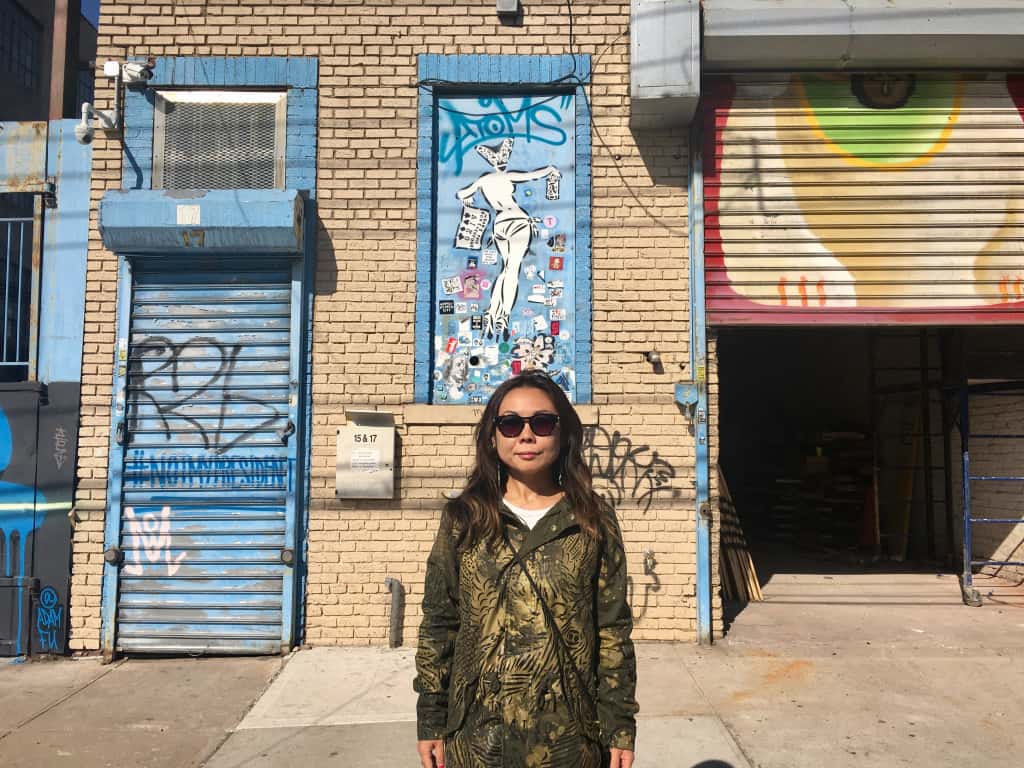 Lady Aiko, originally for Japan, as spent the last 20 years making a name for herself in the street art community in New York City and beyond. Through shear perseverance, she has overcome difficult personalities in the art world who continue to ignore female artists. In 2012 she was the first of only three women invited to paint the historic Bowery Wall in lower Manhattan that has been curated by Goldman Properties since 2008. This wall serves as a right of passage for urban artists who've reached a master level in their skill.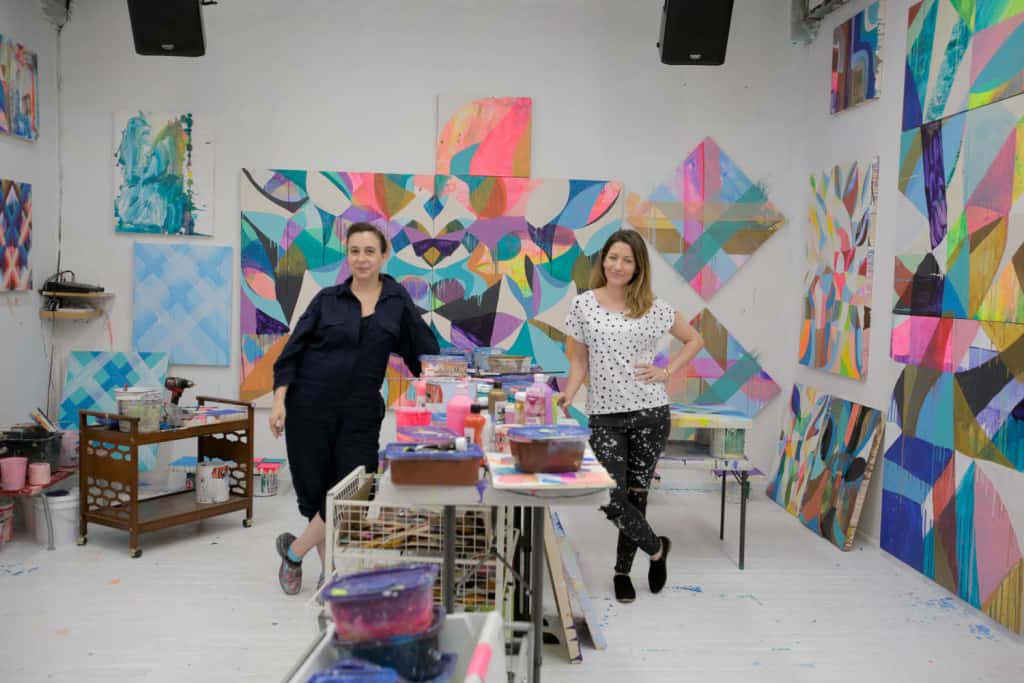 Maya Hayuk, relocating to New York City right after 9/11 from San Francisco, has a long history of accomplishing artistic achievements traditionally left to her male peers.  For Street Heroines she brings a new depth to the history of women in the movement, elaborating on the street art scene from Northern California that launched many well-respected artists onto the global stage.
In addition to these strong female voices, Street Heroines is honored to announce that Zahra Sherzad has joined the production team as Executive Producer. Originally from Afghanistan, Zahra moved to New York City at very young age where she grew up alongside a slew of graffiti artists, musicians, dj's, filmmakers and creatives that have gone on to define street culture as a whole. She brings an unmatched level of expertise in curation, art, and fundraising to Street Heroines, and still finds time to paddle board competitively around the world. She is a sitting member on the board of The Heliotrope Fund, founded by Swoon and is mother to three young girls.
As for production status, our edit continues and are beginning to submit to festivals for a 2018 debut. We continue to procure financial support from grants and personal contributions so if you feel so inclined please follow the link below.
http://www.streetheroinesfilm.com/donate-streetheroines-nyfa