Sunday, November 12, 2017 / 12 NOON–2 PM
SSB is pleased to present an Open Studio and Reception for new and developing work by SSB AWAY resident artist Kristofor Giordano. Giordano has been in residence in Abiquiu for a month. RSVP for directions and parking: susan@someseriousbusiness.org or 505 685 4664.
During his month-long residency, Giordano built an "initiation hut," designed to be a site of daily reflection, transformation, and animus. The catalyst for the project was a drawing made by the artist some ten years prior. The New Mexico desert, as a stage for a multitude of spiritual and experimental energies, seemed the ideal setting to undergo the huts' construction. Beneath the parabola-shaped canopy, the artist sculpted a series of small sculptures, shown alongside the structure.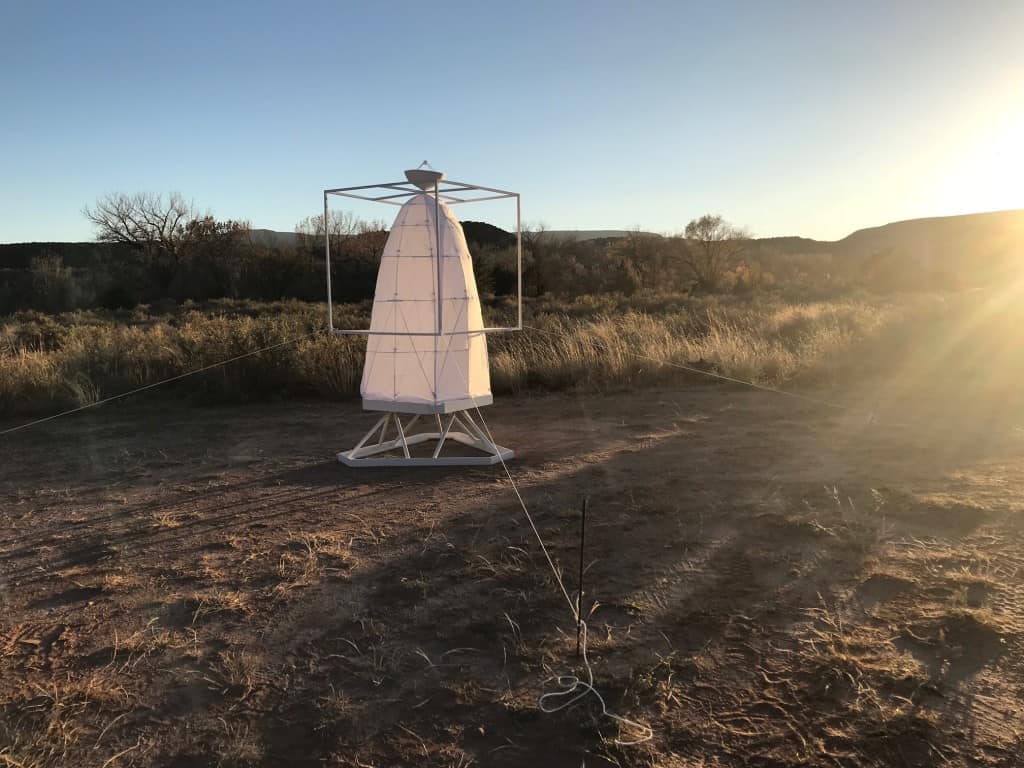 Borrowing design elements from military and astronomical technology found in the area—particularly the Very Large Array—as well as camping equipment, the structure echoes the enduring occupation of igniting communion with—or dominance over—the natural world. Much like many of these structures, the huts' stark white surfaces and prevalence of geometry contrast with its untamed desert surroundings.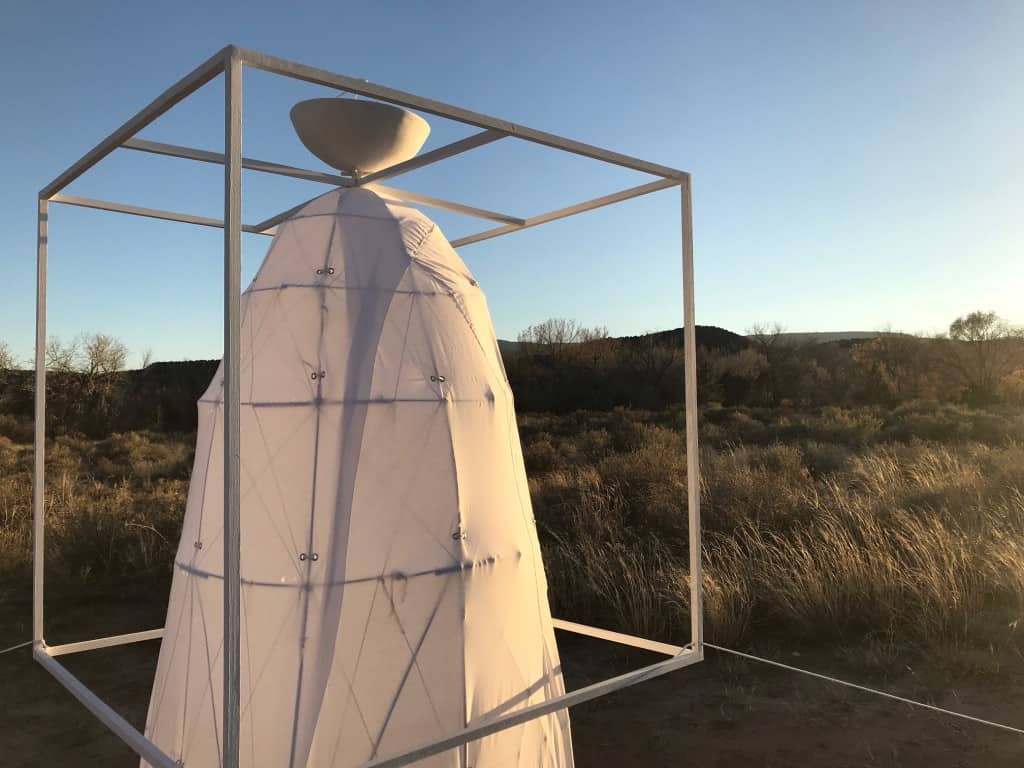 Unlike its technological predecessors, the structure has been built just strong enough to support the artists weight, and the occasional desert winds, but not for longevity. At the conclusion of the open studio event, the structure will be incinerated in accordance with the completion of the ritual and the residency.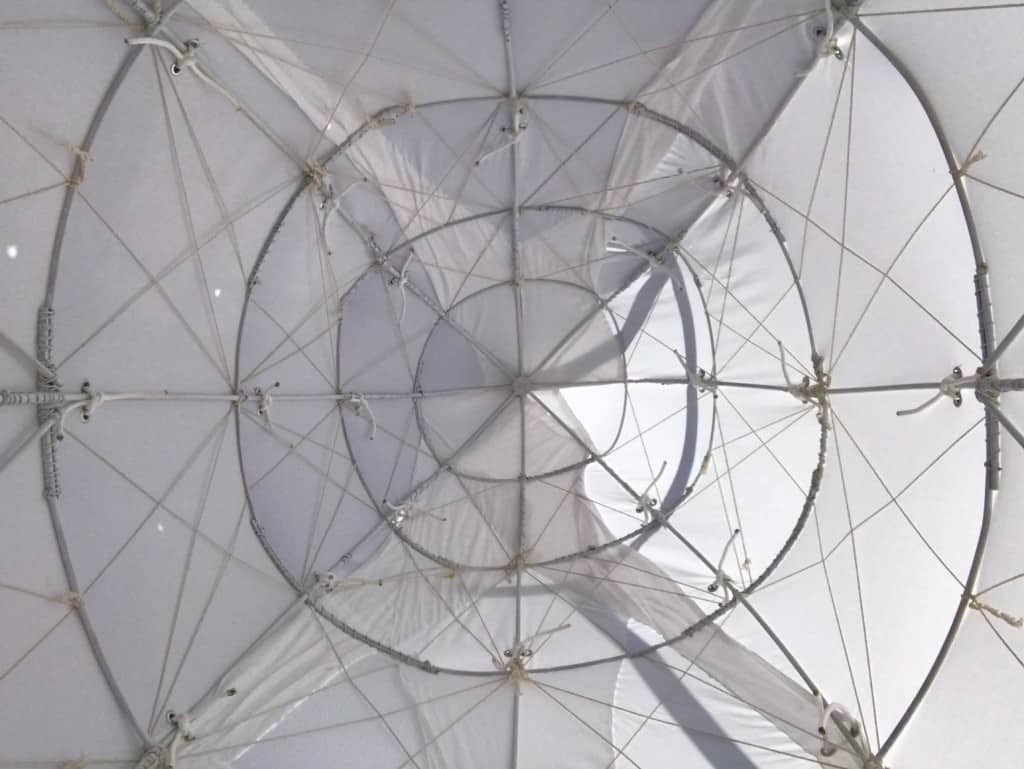 In addition to this project, Giordano will be screening a preview of Astrologer in Reverse for the first time; a video that undertakes an uncovering of personal, cultural, and geological origins via the artist's hometown of Franklin, New Jersey.
Astrologer in Reverse: