Contracting an Issue is a social awareness project which began in 2013 as an artistic endeavor between artist Gk Callahan and collaborator/photographer Allison Webber. The project produces and archive collections of public, spoken-word documentary performances that reference HIV/AIDS. Now on its fourth iteration, CAI is working its way to Arusha, Tanzania. Previous engagements include; San Francisco Ca (2014), Kansas City MO (2015), Tampa FL (2016-current). The project is based on the stories of individuals and the truths they hold in varying communities around the globe.  This project was created with the notion of understanding and recognizing the comparative reality we share concerning fears, prejudices and health issues towards HIV/AIDS.
Manifesting as a social awareness art project, built from layers of investigation, community engagement, and storytelling, Contracting an Issue set out to produce a collection of public, spoken-word documentary performances, based around the strength and impact created when we utilize the art of listening. The Goal is to promote a better understanding while helping start new dialogues between people with differing points of view and deeply ingrained histories of conflict around HIV/AIDS.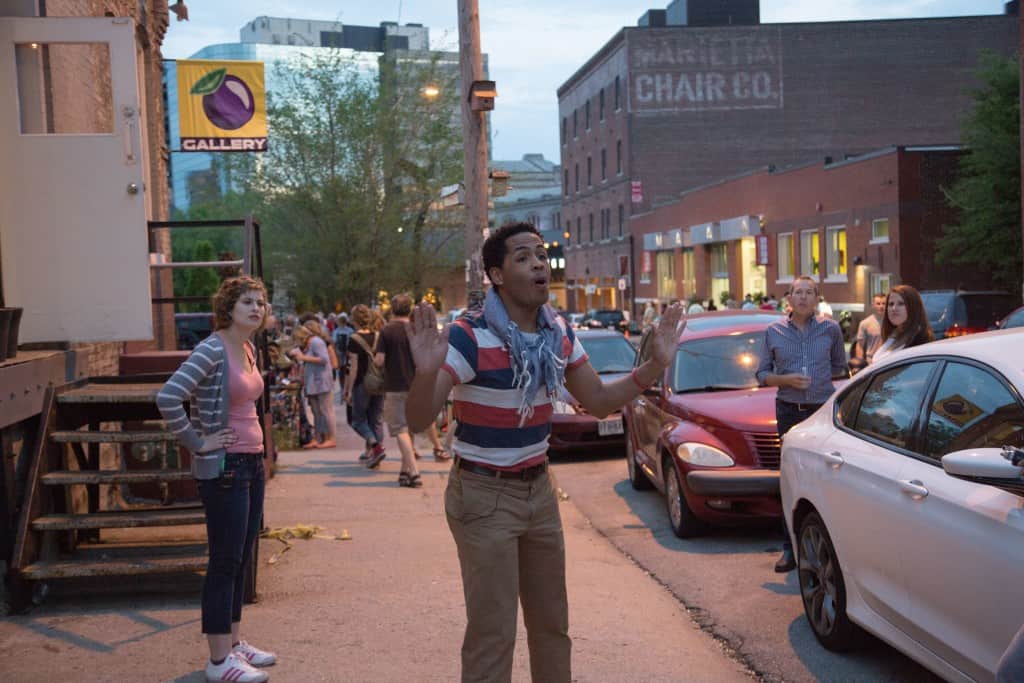 The Goal
Together these performances form a comprehensive, less temporal portrait of HIV/AIDS. A portrait that is relative and relatable, yet shows the diversity and reach of this unbiased disease.
Asking how this disease does or does not affect people, their lives and their bodies, demonstrates a glimpse of the disease's current hold, and begins to break down the stigma attached to the disease.
Although HIV/AIDS is affecting our society differently than in the past, this epidemic is still very real and among us, and for many people it remains an elephant in the room. From San Francisco to Africa ignorance, hate, stigma, fear, and associated risk make HIV/AIDS an invisible burden.
Because being sick is enough for one to handle, and the facts are the same for everyone. "You might not ever truly know if you could have contracted HIV, until you have, but one thing I am sure of, we have all contracted an issue!"– GK Callahan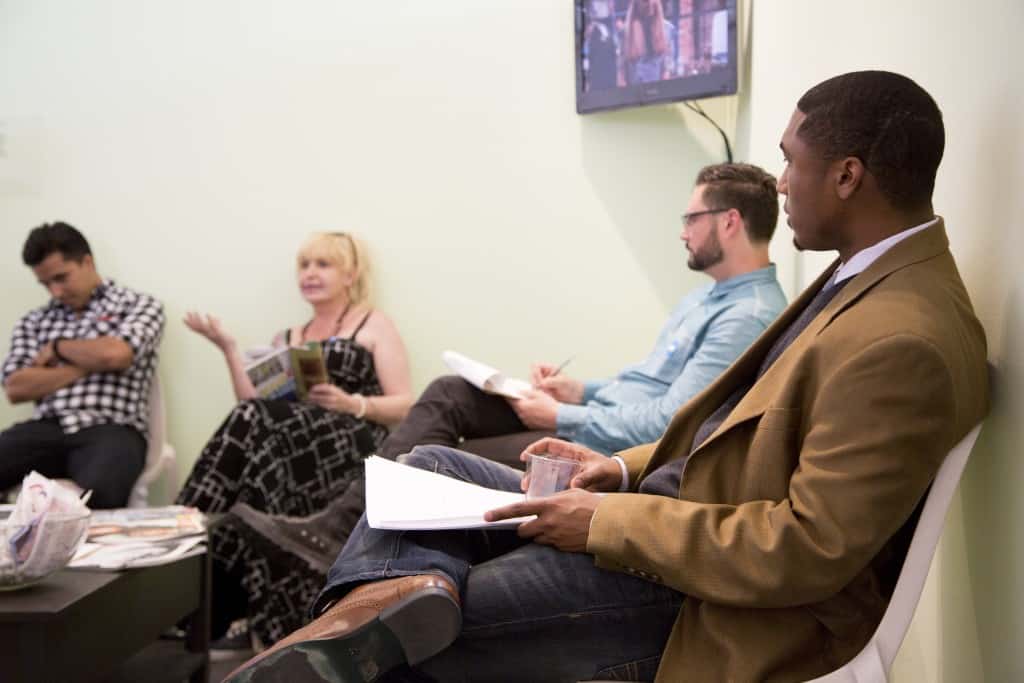 The Back-Story
GK Callahan- I cannot deny (nor do I want to) that I am gay, or that HIV/AIDS is (in America) a gay issue. That said, my interest in the subject was not solely an outgrowth of my sexuality. As a gay man the fact of AIDS is something one lives with. The Gay community is served up a constant cautionary tale of the disease via reminders in magazines, at bus stops, on dating sites, and by getting tested. HIV testing becomes a big part, or should be a big part of your life as a gay male. However, I see an issue that has become so talked about it has become diluted, and some of its importance is inadvertently lost in the noise. Yes, getting tested often, I have had many moments standing in line or sitting in the waiting room of a clinic, gripped with the fear that gets you every time, thinking this could be the time. That moment of fear and realization is something that is often talked about with my friends who have a similar issue, being an active gay male: the act of hooking up, often through Grinder, the Internet, or out at bars; trusting they know their status, the act of being drunk or on drugs, slipping up and sometimes not using protection. These things are very pertinent to my community and beyond.
But for me the issue of HIV/AIDS became more real in 2011 when I began the cleanup of a city lot to build the Please Touch Garden.  ( http://pleasetouchgarden.org ) (https://communityofgardens.si.edu/items/show/12147)
Cleaning out this empty lot in downtown San Francisco I found I faced a bigger issue than oil spills from an auto mechanic 50 years ago, or the urban decay of a 20-year abandoned lot. Our biggest problem from the beginning was needles, hypodermic needles. We collected more than 2,000 used needles, and for a long time after the initial clean up, would still find 5 to 15 needles a day. It was a biohazard, it was scary, and in it's own way an epidemic.
The abandoned lot was a wasteland that spoke of addiction, government healthcare, but mainly of HIV/AIDS. The needles are a byproduct of combating the AIDS epidemic; they are the aftermath of saving lives. It was a moment for me where an issue I had only known to fear as a sort of boogie monster manifested itself as a reality. The accumulation of needles forced me to see something that has always been in my face. It made me wonder where had the culture that formerly addressed this issue gone? Had it moved? Had the fear of something still very real become sedated by it's own presence?  So, I began investigating and listening to people's stories, they were so enlightening, I then felt they needed to be shared…
I saw many of the people involved in the first iteration, learned so much about HIV/AIDS, and gained a much broader understanding than before. I wondered, what more we could learn from other localized voices? Could repeating this model of engagement in many different places promote a better understanding, and help start new dialogues, between people with differing points of views and deeply ingrained histories of conflict around HIV/AIDS?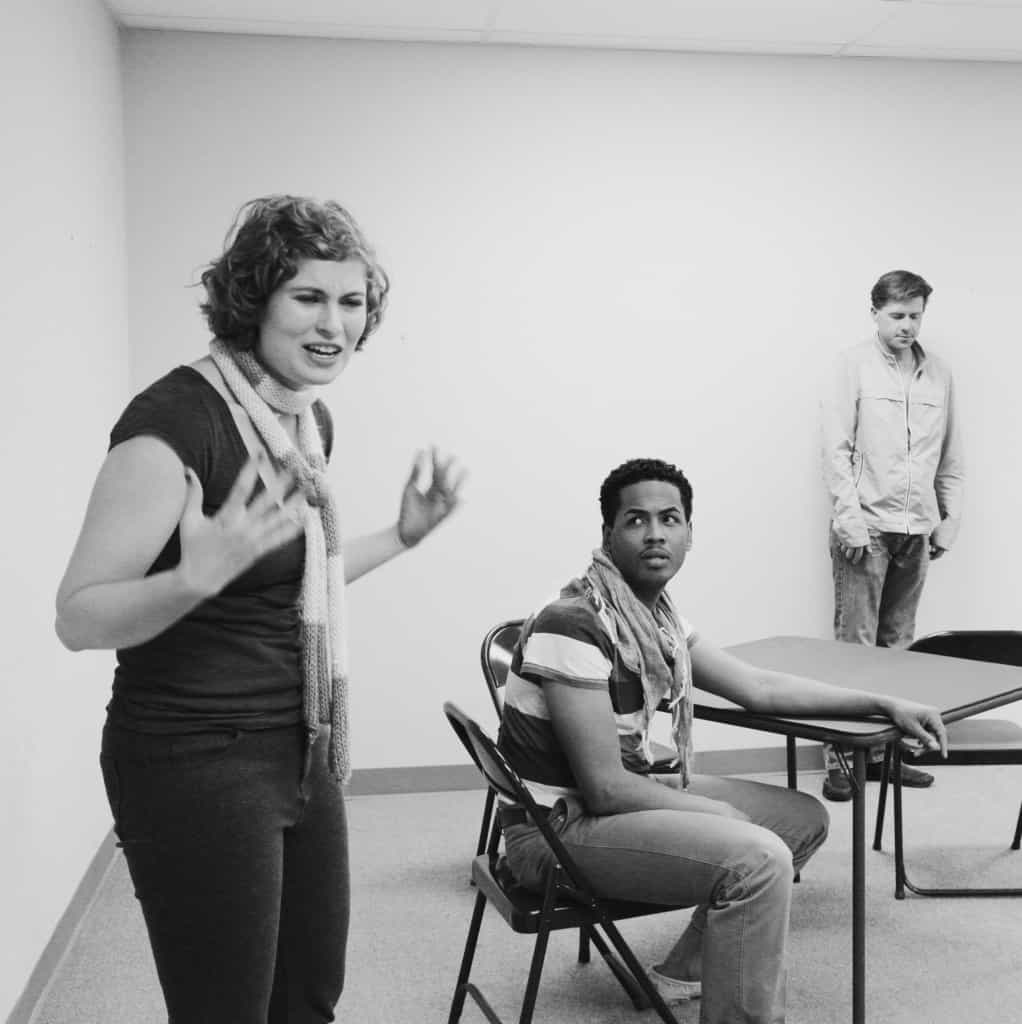 About GK Callahan
GK Callahan creates cultural change through social engagement, with a focus on humanitarian issues related to public health. As a trans-media artist, he has devoted more than a decade working in, and with, community-based arts. Through social practice and relational aesthetics, the work he produces breaks down the conventional barriers of interaction and understanding between people, and people that have been othered.
Currently, GK is employed as a Community Arts Specialist for the University of Missouri. His focus is to use the arts for economic and community development in Missouri communities. Since 2014, Gk has been the primary producer and the co-founder for Contracting an Issue, a national social awareness project that explores the continuing impact of HIV/AIDS. GK has built expertise in cultural development through his work with Yerba Buena Center for the Arts and the City and County of San Francisco. In 2010, he was awarded the San Francisco Arts Commission, Arts & Communities: Innovative Partnerships Grant, which he used to found the Please Touch Garden, an outdoor community space in San Francisco created in collaboration with the Lighthouse for the Blind and Visually Impaired.
GK earned his MFA in Social Practice from the California College of the Arts, and he was awarded a BFA in Painting from the San Francisco Art Institute.