—Special Events and Other Vega Exhibition Happenings—
Arturo Vega, Empire, 1989
Opening Reception: Thursday, March 23 / 6 PM
Empire: An Arturo Vega Retrospective
It's our birthday and to celebrate, Howl! Happening presents a retrospective by the artist who inspired the gallery and so many younger creators and seekers in the neighborhood: Arturo Vega. Concurrent with the exhibition, curators, critics, and dear friends deepen understanding of his life and work, including a penetrating look at the cultural and political climate in Mexico that nurtured the visual and conceptual framework played out in the studio paintings featured in Empire and his work with the Ramones. Empire runs through April 20, 2017. A fully illustrated catalog with essays by Dan Cameron, Jade Dellinger, Anthony Haden-Guest, Adam Lehrer, and Carlo McCormick will be published. ALL EVENTS ARE FREE.
Friday, March 24, 2017 / 7 PM
Sandra Schulman and Monte A. Melnick Presentation About Arturo Vega's Art and Life With the Ramones
In conjunction with Empire, the Arturo Vega retrospective, two of Arturo's closest friends illuminate his life and work. Sandra Hale Schulman, an arts writer, curator and film producer, will contextualize his fine art—speaking about the origins, iconography, and evolution of his work, and his influences from Pop Art to The Pictures Generation. Melnick will be talking about his more than 20 years working with the Ramones, and the range and relevance of Vega's ("the fifth Ramone") contributions to the band.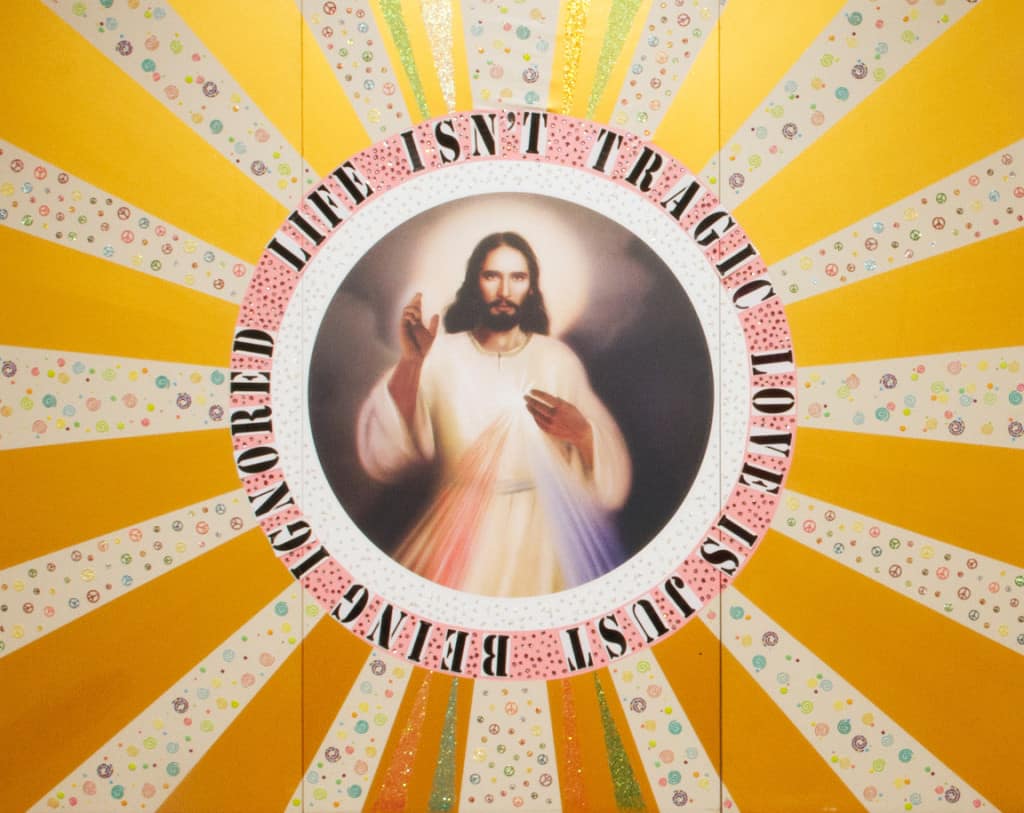 Arturo Vega, Life Isn't Tragic Love is Just Being Ignored, 2013
Sunday, March 26, 2017 / 5 PM
Panel Discussion With Special Guests Jade Dellinger, Carlo McCormick, Anthony Haden-Guest and Adam Lehrer
A critical and personal discussion of Vega's life and work, this panel of experts brings years of cumulative experience with the worlds of creativity and music that fed his artistic production.
About the Panelists

Arturo Vega, Untitled collage, ca. 1973
Thursday, April 13, 2017
Dan Cameron Mexico City, Circa 1970
Slideshow and Lecture
Curator and critic Dan Cameron brings to life the atmosphere and crucible of Vega's early life. With a kind of uncanny compass for the zeitgeist, as a young gay man from a tiny Mexican village, Vega was drawn to Mexico City's most avant-garde cultural circles. He plugged into the remarkable nascent counterculture, including the youth-driven movement known as La Onda, which spawned magazines and graphic artists and forged strong cultural bonds between student activists, fans of rock music, free love advocates, and the emerging widespread use of marijuana. This art/rock nexus became the central theme of Arturo's subsequent life and work. Cameron goes on to outline other key influences in his early artistic career and the Mexican government's violent repression that served as a catalyst in propelling Vega and other cultural figures to leave in a kind of mass exodus, mostly to New York and Los Angeles.
Empire Closing Party: Thursday, April 20, 2017
Screening of Amon Focus' Arturo Vega, The Last Interview, 2013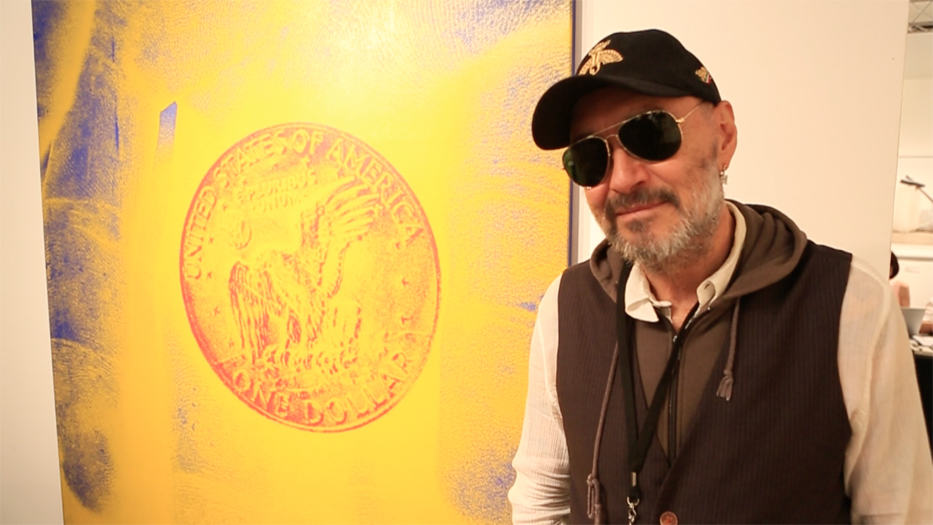 Arturo Vega by Amon Focus, 2013
In a particularly poignant and personal interview done just a month before his death, Amon Focus captures Arturo on film reminiscing about key moments and influences in his life, including growing up in Mexico City; discovering rock and roll when he was 8 years old; having music as his first artistic inspiration; making trips to San Francisco in 1965 and the Summer of Love (1967); moving to New York in '71; working his first job at Orange Julius in Times Square; renting his loft on 2nd Street at Bowery for $300; having artistic inspirations including a love of words, supermarket window ads and the Eisenhower silver dollar, and painting the subsequent Insult and Supermarket series; meeting Dee Dee Ramone; and the evolution of his life, work, and friendship as the "Fifth Ramone."
Howl! Happening: An Arturo Vega Project
6 East First Street (between Bowery and Second Avenue)
New York, NY 10003
917-475-1294
Gallery Hours: Wed–Sun, 11 AM–6 PM
Some Serious Business, Creative Consultants: Howl! Happening
info@someseriousbusiness.org